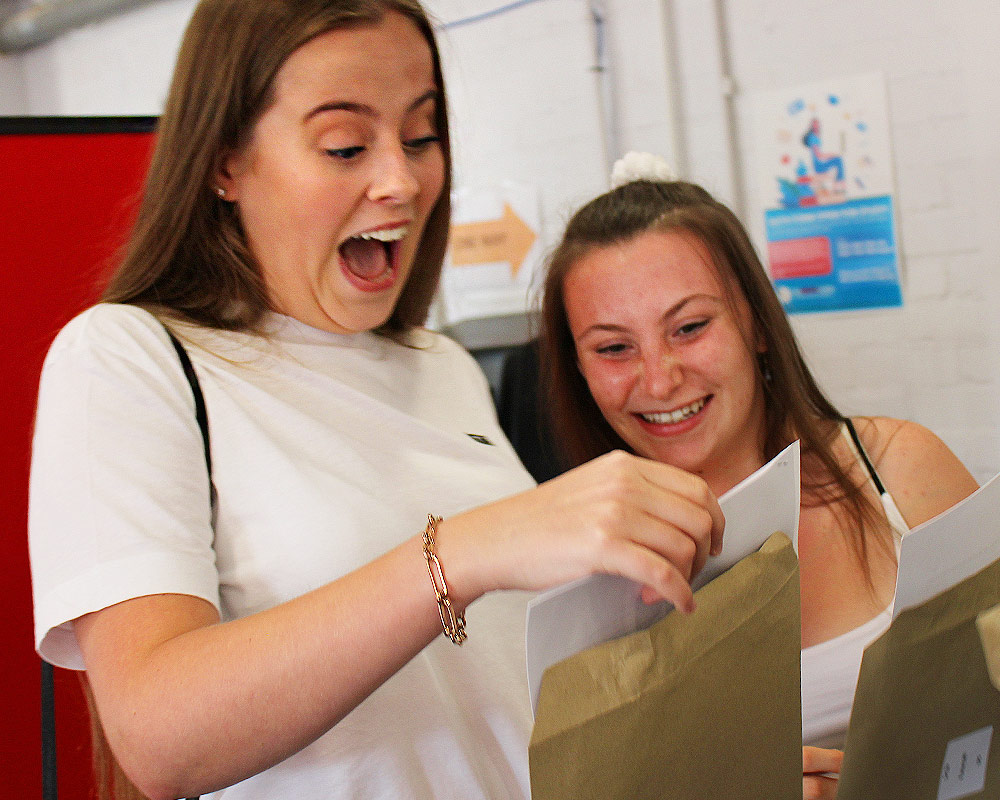 A Level & AS Level Results Day:
This years A level Results Day is taking place on Thursday 18th August 2022. Year 13 will be collecting their results from 8am. The Sixth Form team will be there to congratulate the students and deal with any issues that may occur. Year 12 will be collecting their results from 12pm. Results will be issued in Sixth Form.
If students have applied to universities through UCAS, then when they receive their results, they will need to compare them to their firm and insurance choices. If they have met the entry requirements for either their firm or insurance choice, then no further action is needed, and they should hear from that university in due course. Occasionally, students do hear from their University by e-mail that they have been accepted very early in the morning on results day.
If they have not met the conditions for either of their choices, they will be automatically entered clearing, which will be confirmed on UCAS Track.  Several staff will be on hand to guide students through this process on the day.
Some universities will still accept candidates even if they narrowly miss their grades and this will again often be confirmed on UCAS Track.  Students who have only missed their grades by a small margin should speak to a member of the sixth form team on the day to receive relevant advice based on their results.
If students are unable to attend, they need to provide us with an A4 self-addressed envelope, and we can post the results out, or send someone on their behalf with a signed letter authorising them to pick the results up.
Clearing is now open. Although most students would use this after their results, it is possible to use Clearing before results, particularly if you are holding no offers or have not yet applied to University.
Enrolling to The Sixth Form after your GCSE results:
This years GCSE Results Day is taking place on Thursday 25th August 2022. Please look at The Sixth Form enrolment information below:
Southmoor Academy students can sign up once they have collected their results from Southmoor – stands will be located directly behind the results desks.
Sandhill View enrolment will take place at Sandhill straight after the GCSE results are given out.
Students from other centres – please go to Southmoor Academy Sixth Form to enrol after collecting your results (enrolment will run from 12 – 16.00pm, attend at your convenience), report to Sixth Form.
Sixth Form begins on Wednesday 7th September 2022.
Year 12: 8.30am
Year 13: 11am