Sixth formers took part in an Easter Eggstravaganza last week to celebrate the end of term. We had a huge Easter Egg Hunt featuring cryptic clues, word and number puzzles, and eggs hidden in blue books…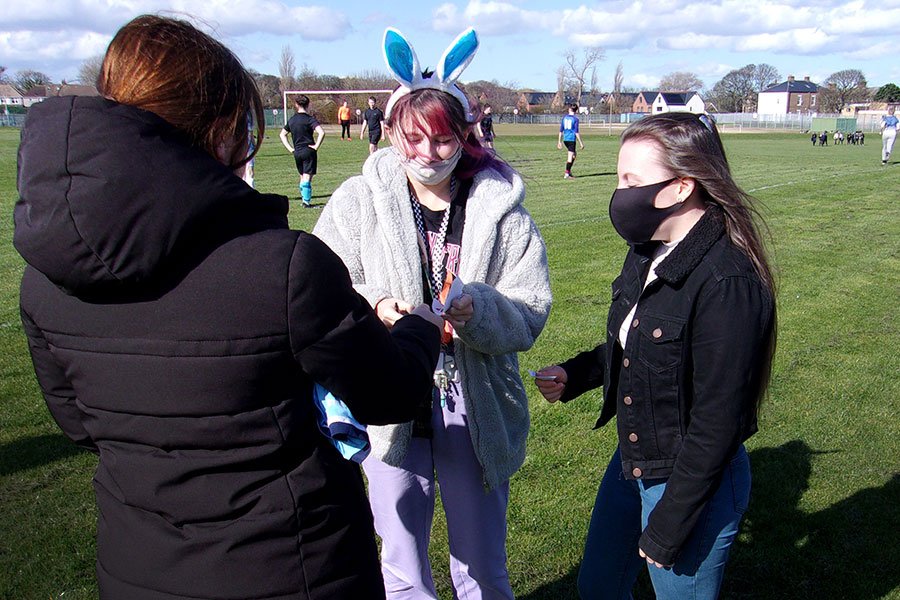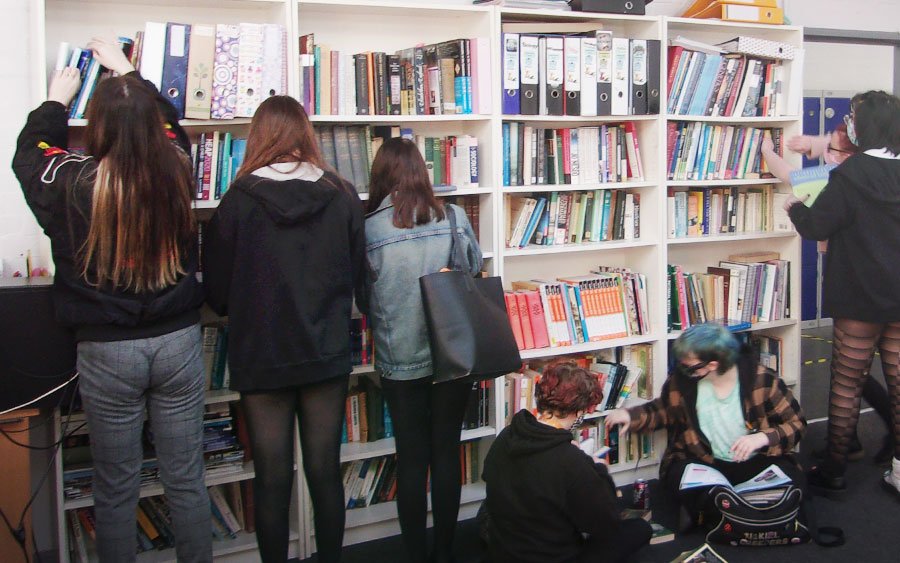 Meanwhile, the Year 12 and Year 13 boys had a football rematch.
It was a cagey first 15 minutes with lots of great chances for both sides. The year 13s had the better of it and would have been ahead had it not been for a sliding block from Daulton Jenkins to deny Nial Caffry from opening the scoring for the year 13s. The deadlock was broken on 18 minutes as another Caffry, Liam this time, slotted the ball home for the year 12s against the run of play.
Year 13 goalkeeper, Rowan Baldwin was in fine form to prevent Liam from getting a second when through one-on-one followed by a sublime goal – line clearance from Sol Gothard. A curling corner somehow made its way into the top corner from Jude Percival just before half-time however (helped somewhat by the wind), to make it two before the year 12s took advantage of a demoralised year 13 team to score just 40 seconds later, Luke Allison slotting a calm finish past Rowan Baldwin. 3-0 to the 12s at half time.
The second half was considerably less intense as the teams tired – a dipping free kick from James Kellioh (year 13) bringing an excellent save out of 12s keeper Kyle Hutchinson and preventing the ball squeezing in under the crossbar. Andrew Brennan was on top form to keep the 13s launching a come back as they piled on the pressure – coming close on a number of occasions but never able to get the ball in the net. It was against the run of play and with another sprinkling of good fortune that the ball did end up in the other net however as Todd Wilkinson's wayward shot took a deflection off a year 13 defender and then off keeper, Baldwin who had little time to react, before the ball bounced in the far corner following a year 12 corner.
All in all a fantastic, competitive game in the sun – the score line doing no justice to how evenly matched these teams were throughout much of the game. Congratulations to the year 12s for taking the spoil, however!