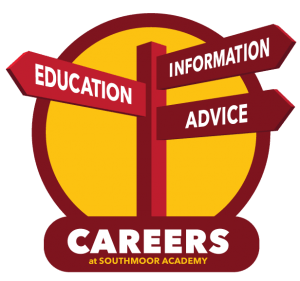 As far as we're concerned, our job is to make sure you can move on to the most suitable pathway for you the day you leave us. We have a structured programme around preparing you for that, using an extensive range of contacts that we have built up over the last few years both locally and nationally.
After sixth form, you have the opportunity to make many decisions for your future pathways. These possible routes include:
Degree at University or Further Education provider
Degree or Higher level Apprenticeship
Job or volunteering with recognised training
Employment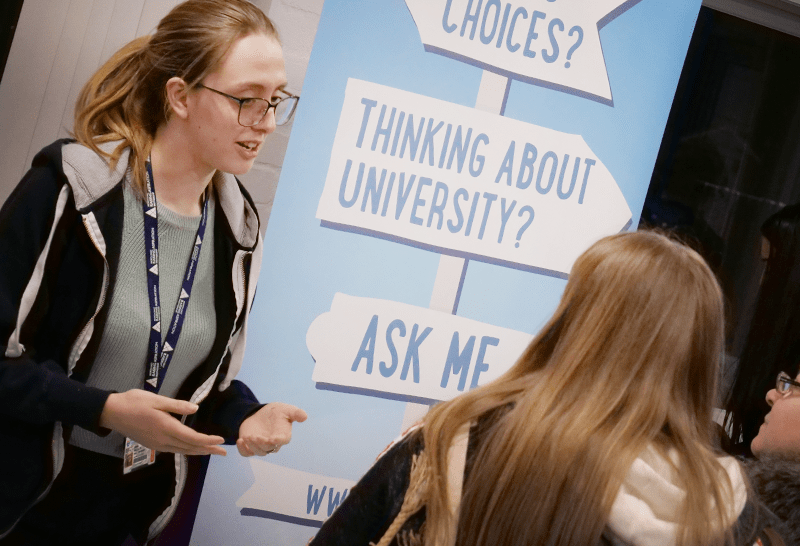 In order to support you making those decisions, here are just some of the opportunities we can offer:
All Sixth Form students are guaranteed the opportunity of an individual, impartial Careers Guidance Interview with Mrs Robinson, our own Careers Advisor. She can be found most days at Southmoor in the Careers Hub located in the old block next to Pupil Reception. Alternatively, Mrs Robinson can be contacted by email: careers@southmoormat.co.uk
Partnerships with Newcastle and Durham Universities to allow students to use facilities and experience University study
Programs, including PARTNERS and Realising Opportunities, that will allow students to attend prestigious summer schools designed to give them a head start when applying for Russell Group universities
In-School and out-of-school Higher Education events
Trips to universities across the country
Specialist advice and support for those applying for Oxbridge, Medicine, Law and other competitive courses
Trained advice from experienced teachers and our dedicated Sixth Form Progress Mentors
Visiting speakers from Russell Group Universities
Opportunities to study beyond the curriculum, through the Extended Project and Global Perspectives
Visiting speakers and application workshops provided by Apprenticeship providers and National Apprenticeship Service
Visiting speakers from Further Education providers who offer the possibility of studying at a Higher degree level.
Presentations and workshops by local, national and multinational companies, such as PwC, DWP, Chartered Insurance Institute and many more.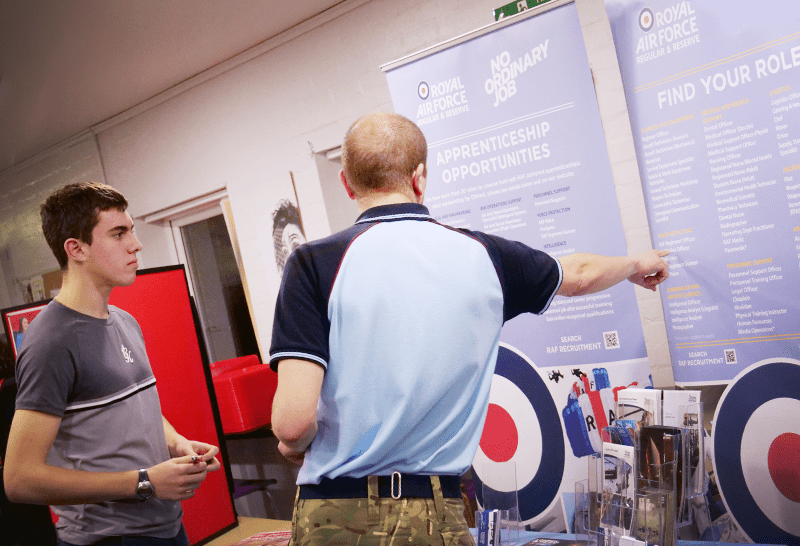 For lots more Careers Advice, Information and Guidance, please see our whole school Careers website.
Here you will find information on our Careers Programme, Latest Labour Market Information (LMI), Apprenticeships, Careers in the Curriculum, Events, Personal Guidance and much more. There is information for students, parents and employers.